BRITELINE GEN2
Versatile floodlight solution with high efficiency
Description
Experience the exceptional performance of the BRITELINE GEN2 floodlight, the ultimate solution for illuminating outdoor sports facilities and large areas with substantial energy efficiency.
Available in two sizes, it offers an innovative layout comprising one or two adjustable lighting modules that grant unparalleled versatility. This unique design allows for precise orientation, enabling seamless adaptation to any environment with permanently accurate photometry.
With BRITELINE GEN2, bring sports lighting to the next level. This floodlight is compatible with the Schréder ITERRA control system, enabling intelligent and intuitive local or remote control of your lighting installation.
Discover BRITELINE GEN2 and revel in the perfect balance of performance, versatility, and energy efficiency.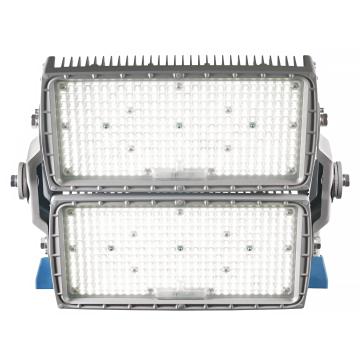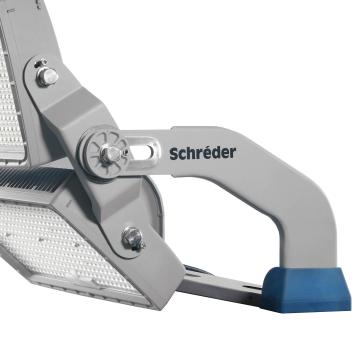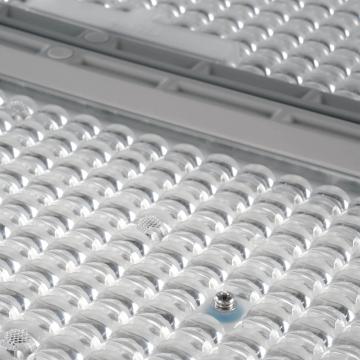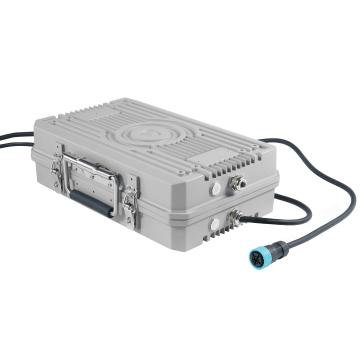 A versatile asset

The BRITELINE GEN2 floodlight introduces a unique layout that combines adjustable light modules with a robust orientable bracket and a wide range of asymmetric optics. This innovative design allows unmatched versatility that not only achieves peak photometry but also enables boundless flexibility in lighting design.

The optimum lighting

BRITELINE GEN2 is equipped with ProFlexTM photometric engines, with directly integrated optics. This architecture, comprising high-grade PMMA optics, enables high performance to be achieved with impressive and durable energy efficiency, at the lowest cost. BRITELINE GEN2's LED technology provides powerful long-lasting lighting that is also comfortable, thanks to its low-glare light.

Intelligent and intuitive lighting

Compatible with the Schréder ITERRA control system, BRITELINE GEN2 provides intelligent and intuitive lighting, elevating recreational sports and outdoor floodlighting to new heights.

Remote toolless gear

The BRITELINE GEN2 remote gear box can be installed at a distance of up to 200m. By offering this flexibility, it guarantees seamless compatibility with any existing configuration while simultaneously reducing the weight and stress exerted on the top of poles. With this approach, there is no longer any requirement to invest in new brackets. Furthermore, access to the gear box is toolless, greatly simplifying and expediting maintenance activities. An integrated driver is available for the size 1.
Optimised floodlight solution with innovative design
With its innovative design, BRITELINE GEN2 is setting a new benchmark in floodlighting with unparalleled flexibility and adaptability.
Its layout ensures optimal lighting results in any scenario, while its two sizes enable coverage of a wide range of large and smaller outdoor lighting project requirements. With adjustable devices available at both the bracket and module levels, BRITELINE GEN2 effortlessly adapts to any existing environment, delivering outstanding performance.
Not only does BRITELINE GEN2 excel in physical adaptability, it also guarantees compatibility with local standards. This floodlighting solution provides the added benefit of optional hoods, enabling precise light direction according to your needs. This remarkable feature not only achieves exceptional lighting precision but also ensures compliance with stringent light pollution regulations and dark sky requirements.
Moreover, the bracket design has been enhanced for high and low installations, optimising luminaire distribution within the entire setup to maximise performance while minimising costs.
Characteristics
General Information

Recommanded installation height (m)
Electrical information

Electrical class

Nominal voltage

Control option(s)

Socket option(s)

Associated control system(s)
Performance

Luminaire output flux (lm)

Luminaire efficacy - up to (lm/W)
Optical information

Colour rendering index (CRI)

Upward Light Output Ratio (ULOR)

ULR

Other colour temperatures available as an option. Please contact us for further information.

ULOR may be different according to the configuration. Please consult us.

ULR may be different according to the configuration. Please consult us.
Housing and finish

Optic

Protector

Polycarbonate (with integrated lenses)

Tightness level

Impact resistance

Vibration test

Access for maintenance
Lifetime

All configurations

Lifetime may be different according to the size/configurations. Please consult us.
Operating conditions
Dimension and mounting

Dimensions and mounting

AxBxC (mm | inch)

BRITELINE GEN2 1 : 436x332x609 | 17.2x13.1x24.0

BRITELINE GEN2 2 : 723x367x679 | 28.5x14.4x26.7

Weight (kg | lbs)

BRITELINE GEN2 1 : 16.5 | 36.3

BRITELINE GEN2 2 : 30.0 | 66.0
Control systems
BRITELINE GEN2 control options
BRITELINE GEN2 offers the following dimming/control options:
- DALI2
- 0-10V
- DMX
- NEMA node

DALI-2 is the latest version of the DALI protocol to work with the Schréder ITERRA control app. It supports control devices such as application controllers and input devices (e.g. sensors) and guarantees interoperability between products from different vendors.
With this compatibility, BRITELINE GEN2 provides intelligent intuitive light that redefines the sports and large area lighting experience.
Experience lighting control like never before and create an atmosphere that surpasses expectations.
Control link
Installation and Maintenance
BRITELINE GEN2 benefits from robust adjustable brackets enabling light orientation at both the bracket and module levels for the most precise photometry. A graduated wheel integrated to fixation facilitates the bracket setting.
Toolless access to the electronics
Access to the remote gear box is completely toolless, greatly simplifying and expediting maintenance activities while substantially saving costs on onsite interventions.