SCULPLINE
Flexible wall washer for advanced architectural illumination
Description
SCULPLINE is a modern floodlight offering a wall washer effect that can be used for façade or monument illumination.
The available accessories enable lighting designers to sculpt the light to create a unique identity for monuments and buildings.
SCULPLINE creates a warm ambiance while providing huge energy savings thanks to its performing LensoFlex®2 photometric engine. It offers a wide palette of colours and lighting effects.
SCULPLINE is dedicated to creating striking lighting effects and enhance the value of architectural buildings at night. Through control systems, dynamic lighting scenarios can be achieved for dramatic results.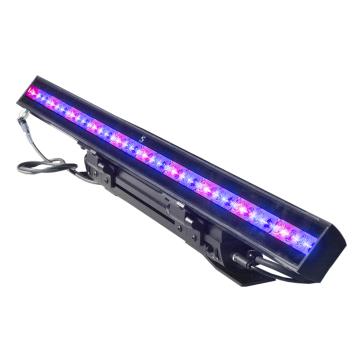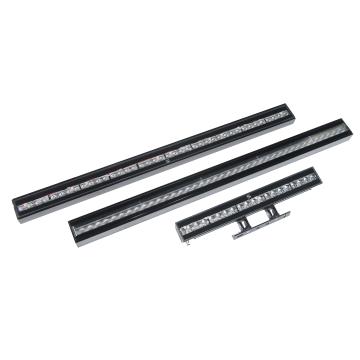 Sculp the light as you desire

SCULPLINE offers lighting designers the ideal tool to achieve their ambitions. It is available with symmetrical and asymmetrical photometric distributions, monochromatic, RGBW or tunable white LEDs and can be dynamically controlled using the DMX-RDM control to create stunning effects.

Flexibile for a perfect integration

SCULPLINE is available in diverse lengths and with various mounting options to easily integrate façades, handrails and columns. It can also be ground recessed. Thanks to its remarkable finish, it harmoniously integrates all types of architectural structures, whether they are classic or contemporary.

Create continuous lines

The SCULPLINE luminaire can be installed in a continuous line by placing several modules one after the other to achieve excellently uniformity. SCULPLINE is available in two lengths (0.5m or 1m) to offer flexible solutions that cope with project constraints.

Maintained performance

TThe long life span of the LEDs and the robust chosen materials (aluminium, glass and polycarbonate), coupled with a high tightness level, ensure that the photometric and mechanical performance are maintained over time.
Characteristics
General Information

Recommanded installation height (m)

Compliance
Electrical information

Electrical class

Nominal voltage

Control option(s)

Associated control system(s)
Performance

Luminaire output flux (lm)

Luminaire efficacy - up to (lm/W)
Optical information

Colour rendering index (CRI)
Housing and finish

Optic

Tightness level

IK may be different according to the size/configurations. Please consult us.
Lifetime
Operating conditions
Dimension and mounting

Dimensions and mounting

AxBxC (mm | inch)

SCULPLINE 1 - 93x97x500 | 3.7x3.8x19.7

SCULPLINE 2 - 93x97x1000 | 3.7x3.8x39.4

Mounting possibilities

Bracket enabling adjustable inclination
Control systems
Control options for SCULPLINE
The SCULPLINE wall washer luminaire can be controlled with the DMX-RDM or DALI protocols.
Control link
Installation and Maintenance
SCULPLINE is available as a package with the optical unit and the power supply assembled together.
The power supply can also be remotely located in a central cabinet to minimise the installation footprint on the façade. Different light diffusers are available and can be mounted or exchanged on-site, providing maximum flexibility.
Accessories and versions
Accessories for SCULPLINE
The available accessories enable lighting designers to sculpt the light to create a unique identity for monuments and buildings.
SCULPLINE is available with various accessories:
• Expandable bracket with knuckle-joint
• Tiltable bracket
• Lateral or end-clamping