The modern lighting bollard that brings security and well-being into your urban spaces
Description
Create a sense of well-being and security in your cities with the BORA EXPLORA lighting bollard. Its pure, modern design subtly blends into any landscape, while its photometric engines deliver the right light to safely guide people through your city spaces.
Available with one or two lighting modules, the BORA EXPLORA is capable of lighting pathways in a direction of up to 180°, making it the ideal solution to light any kind of space while generating savings.
Get the exact light you want with its louvres, which prevent light pollution and protect your local flora and fauna.
The BORA EXPLORA provides efficient, comfortable lighting, thanks to its louvres, which allow the light flux to be directed in the direction you want and prevent light pollution in inhabited spaces.
Suited to the needs of the place
Available with one or two lighting modules, the BORA EXPLORA bollard is capable of lighting many kinds of spaces. One BORA EXPLORA can emit light in two opposite directions at once with its light modules positioned at 180°.
For places where stronger lighting is required, two lighting modules can be positioned in the same direction to provide more light flux.
The modern, discreet design of the BORA EXPLORA makes it a timeless lighting bollard blending in every kind of landscape.
More than simple lighting
The BORA EXPLORA bollard provides significant lumen packages compared to conventional lighting bollards. It benefits from Schréder LensoFlex® photometrical engines, which are composed of high flux LEDs to provide the best performance while reducing energy consumption.
Characteristics
Electrical information
Clase eléctrica
Tensión nominal
Protocolo de control
Performance
Luminaire output flux (lm)
Eficiencia de la luminaria - a (lm/W)
Optical information
Temperatura de color de los LED
Índice de reproducción cromática (CRI)
Porcentaje de flujo luminoso al hemisferio superior (ULOR)
Housing and finish
Óptica
Grado de hermeticidad
Resistencia a los impactos
Operating conditions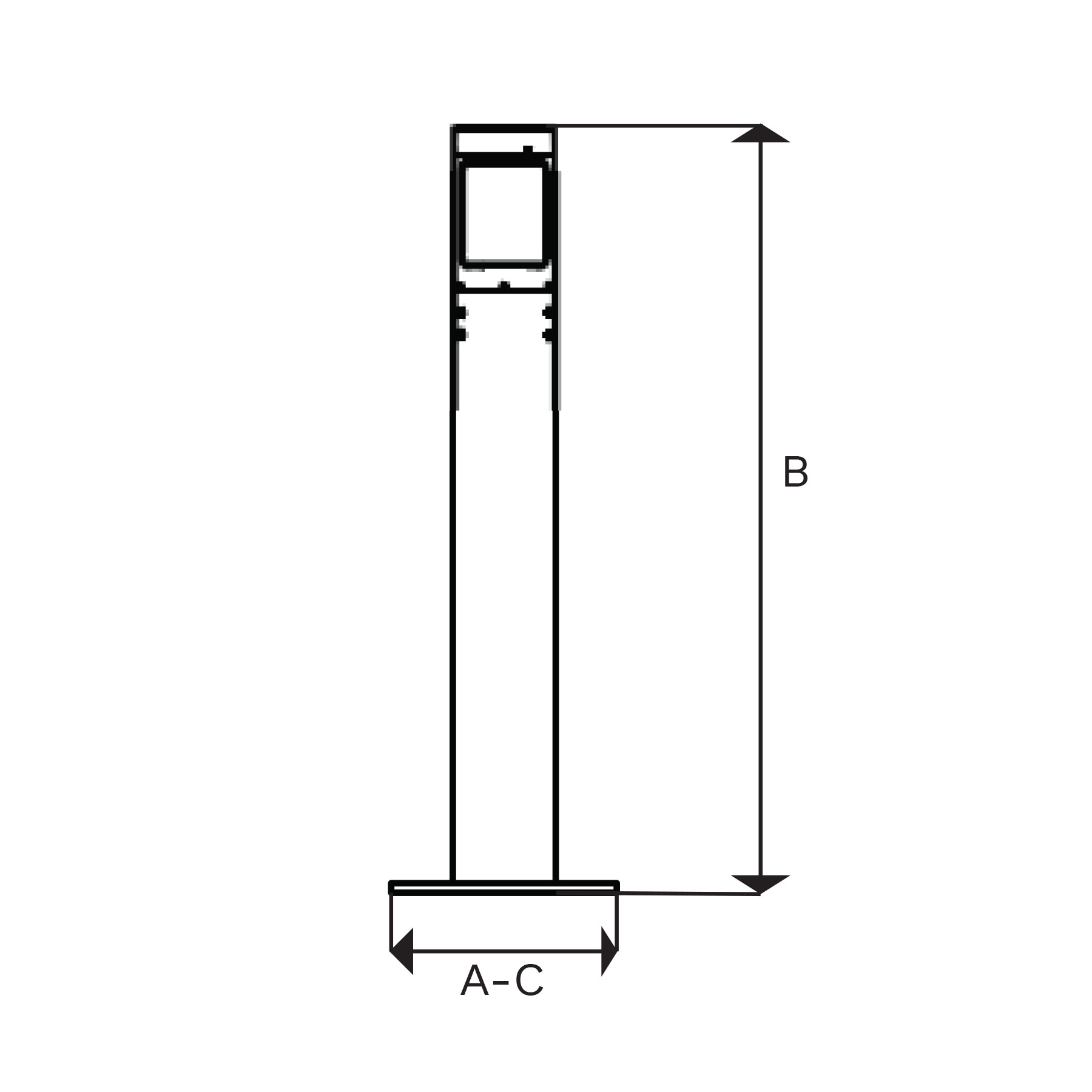 Dimensions and mounting
AxBxC (mm | inch)
250x1020x250 | 9.8x40.2x9.8
Control systems
BORA EXPLORA dimming options
The BORA EXPLORA bollard is available with the following dimming option:
• DALI
Installation and Maintenance
BORA EXPLORA offers standard floor mounting on a square plate.