SCULPDOT
Versatile spotlight for accent and architectural lighting
Description
Designed to enhance architectural detail, sculptures and other features, the SCULPDOT is a useful tool for a careful lighting design, especially in combination with SCULPFLOOD luminaires.
Compact and elegant, the SCULPDOT is designed with no visible screws on the front of the frame to maintain the aesthetics.
SCULPDOT is composed of a die-cast aluminium body and a protector in tempered glass or polycarbonate.
Thanks to an external refractor, the beam can be easily adapted on-site. In addition, the associated bracket offers a degree angle indication system allowing for precise adjustment. All these features ease the fine-tuning of the installation for an optimal final result.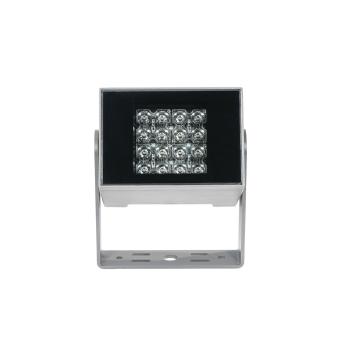 Reveal the true beauty of your architecture

The SCULPDOT ground lighting solution has been developed to enhance architectural details and landscape elements.
SCULPDOT offers different colours and lighting scenarios for an optimal result that highlights the architectural splendour of your monuments, sculptures and edifices.

Dynamic lighting scenarios

The digital era of architectural lighting has opened up an infinite universe of creative opportunities. SCULPDOT can create numerous dynamic effects with control systems adjusting the intensity of the colours or the light colours emitted to create special ambiances or light shows for celebrations.

Flexible mounting

SCULPDOT comes with an integrated driver. However, as an option, the driver and the power supply can be installed remotely, enabling more flexible mounting options to satisfy specific constraints (such as high ambient temperatures).

Maintaining performance and robustness

The long life span of the LEDs and the robust materials (aluminium and glass), ensure that the photometric and mechanical performance are maintained over time.
Characteristics
General Information

Recommanded installation height (m)

Compliance
Electrical information

Electrical class

Nominal voltage

Control option(s)

Associated control system(s)
Performance

Luminaire output flux (lm)

Luminaire efficacy - up to (lm/W)
Optical information

LED colour temperature

Colour rendering index (CRI)
Housing and finish

Optic

Tightness level

IK may be different according to the size/configurations. Please consult us.
Lifetime
Dimension and mounting

Dimensions and mounting

AxBxC (mm | inch)

160x240x199 | 6.3x9.4x7.8

Mounting possibilities

Bracket enabling adjustable inclination
Control systems
Control options for SCULPDOT
The SCULPDOT accent and architectural lighting solution offers the following control options:
• DMX-RDM
• DALI
• Custom dimming profile
To offer full scope solutions that enable elaborate and attractive scenarios to be created, SCULPDOT provides the perfect combination of state-of-the-art LED spotlights and leading-edge control systems.
Control link
Installation and Maintenance
Flexible mounting options
Thanks to quick connectors, connections can be made without the need for stripping or special tools. The inclination angle - indicated on bracket of SCULPDOT - can be adjusted in function of the needs of your project.
Thanks to an external refractor, the beam can be easily adapted on-site. These features ease the fine-tuning of the installation and contribute to an optimal result.
Accessories and versions
SCULPDOT is available with various accessories including protection grids, barn doors and horizontal or vertical louvers.